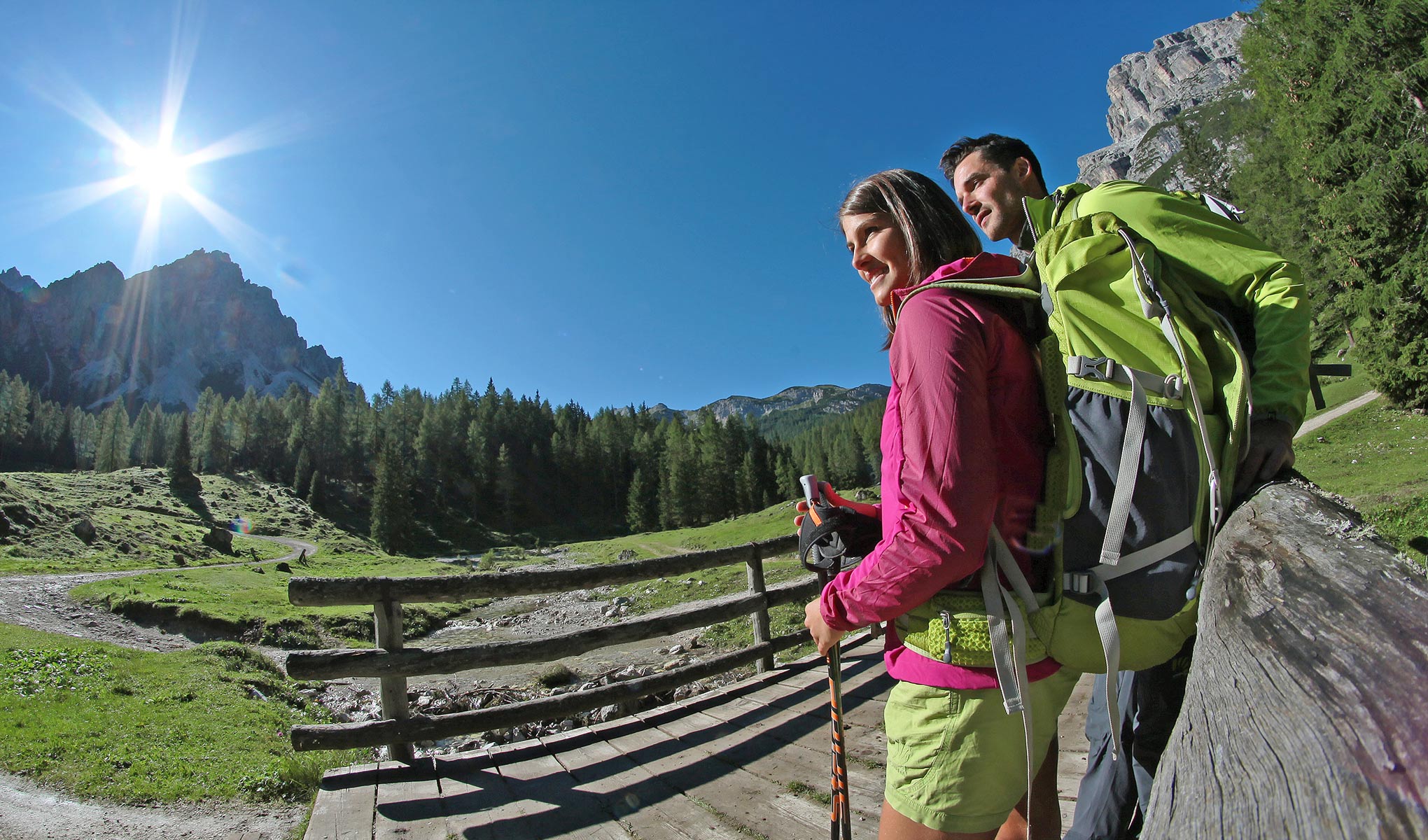 Trekking
Follow the stunning trails around Mount Civetta where you will see local fauna and places steeped in history that have made these mountains, now a UNESCO World Heritage Site, so famous.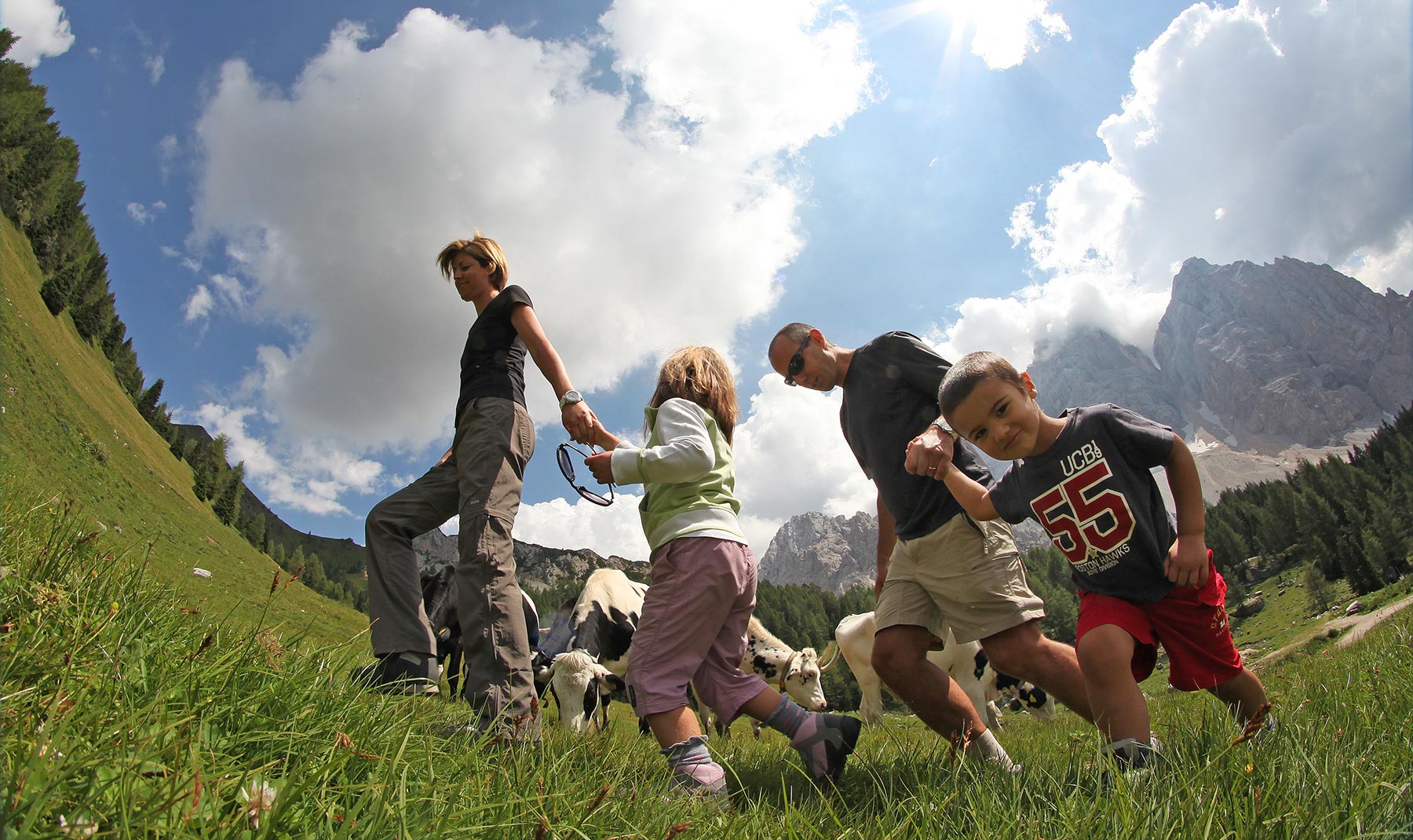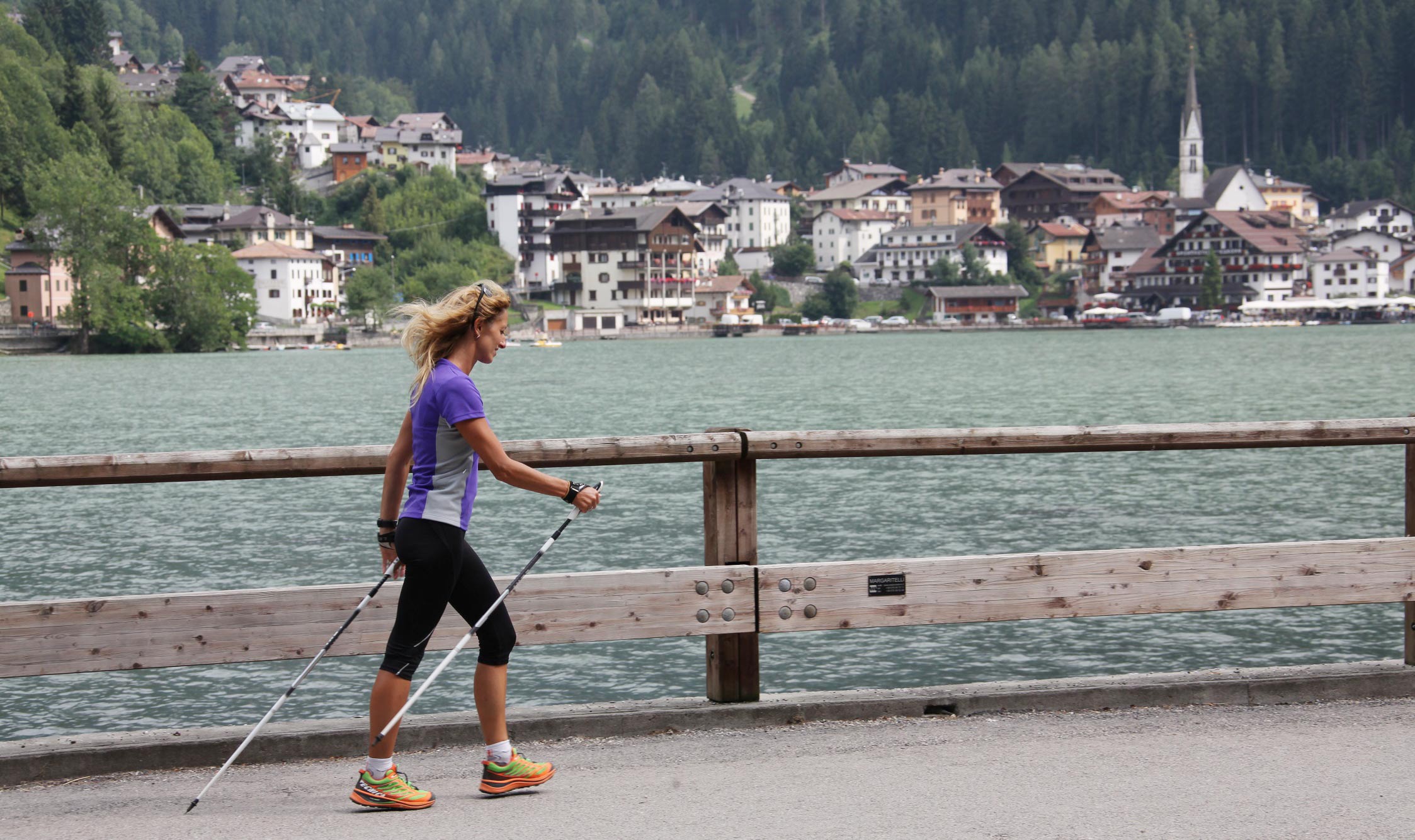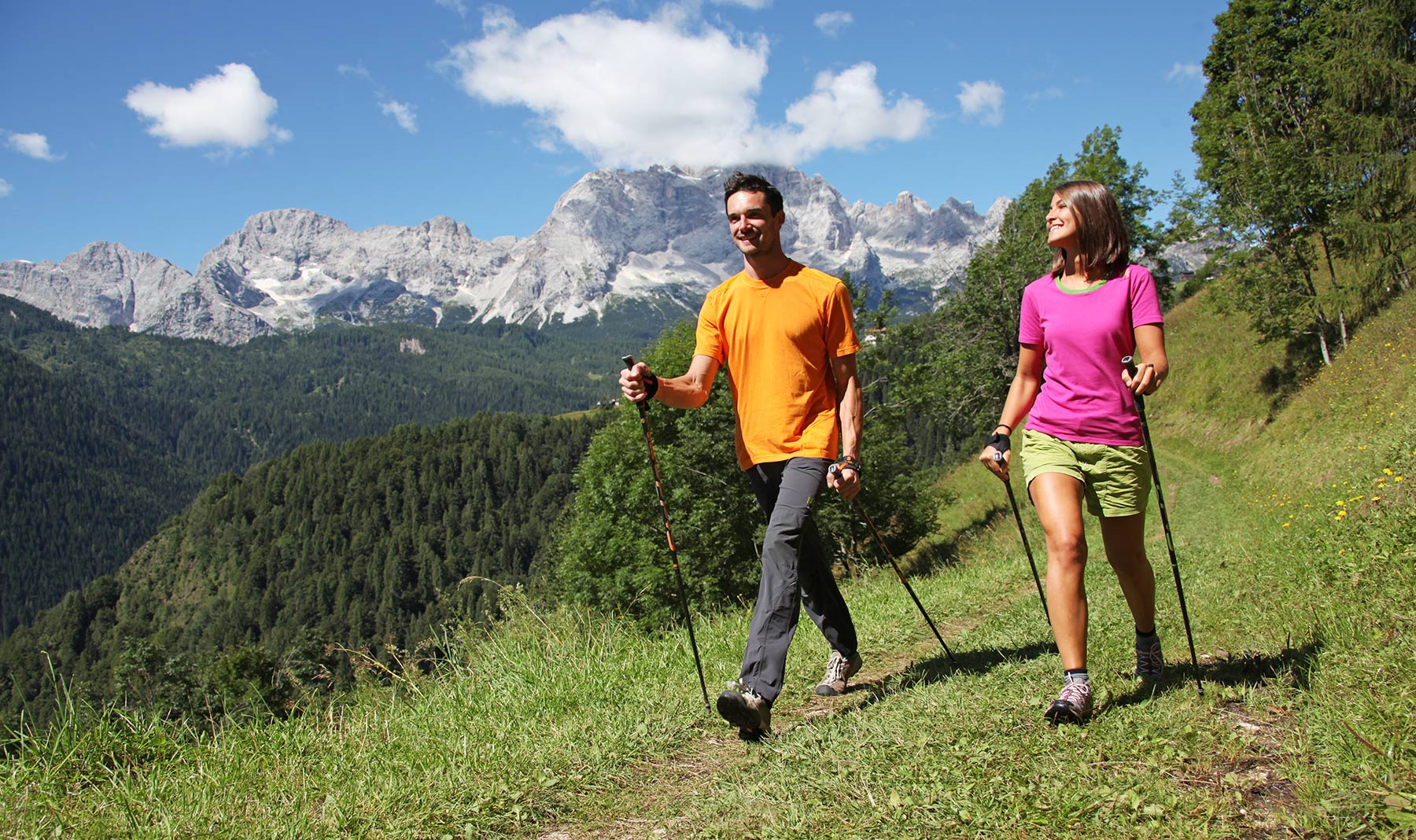 Trekking
Triol della gaiole
The natural habitat of the jay, a typical bird of the area with its colorful plumage, has given rise to the creation of this nature trail. Although it can be walked in both directions, due to the significant height difference, it is advisable to take the route downhill, reaching Col dei Baldi by cable car.
Malga Grava
A super pleasant walk between fields and wood forest, surrounded by the wonderful mountains UNESCO heritage.

Spiz de Zuel e Col de l'Agnelessa
Find out more about the First World War battle fronts and take in the wonderful 360° view of Val di Zoldo.
Laghetto Valgranda
Family walk surrounded by nature among meadows, flowers and grazing animals.

Rifugio Coldai
Beautiful track crossing all the Zoldo area of Monte Civetta.
Al tapp de le parole
The penetration of the Roman legions into the Monte Civetta area was contemporary with the birth of Christ. The ancient Roman boundary evidence at Tapp da le Parole is certainly a precious testimony of this: on the wall called Falconèra, on a protected ledge, the writing FIN BEL IVL, which was known ab antiquo (from time to time) by the mountaineers of Alleghe, was rediscovered by mountaineer Domenico Rudatis in the 1930s.

Tour delle malghe
A walk among nature to experience the animals, flowers and flavours of the real mountains..

Ski Civetta © 2020 | All rights reserved Consorzio Impianti a Fune Civetta P.I. 00807460258