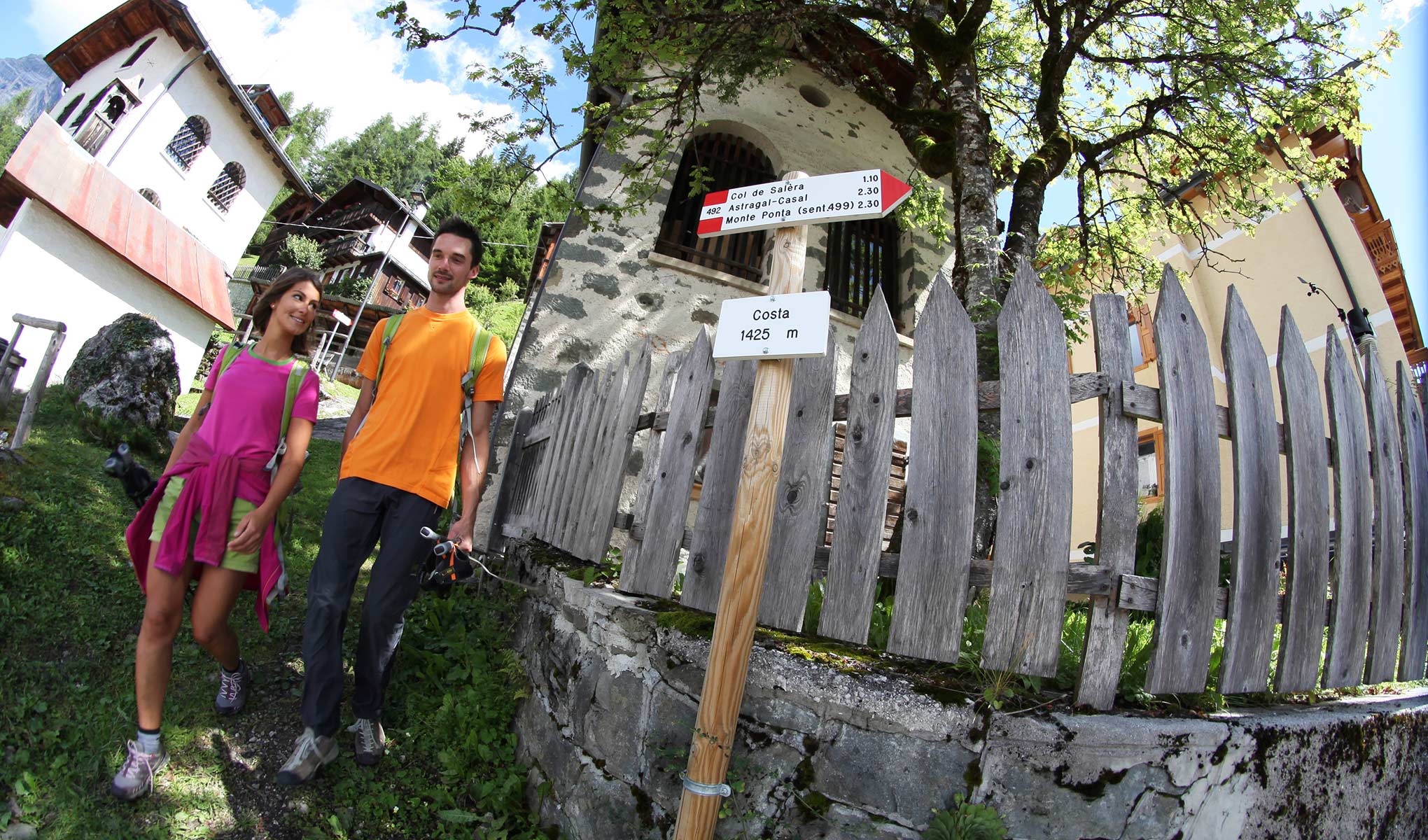 Events & news
FROM 08 JULY TO 22 OCTOBER

Evolution -  Stories of change

Exibition that tells about the evolution of the vertebrates, from the water exit till to the conquest of the Earth. The exibition is divided in two parts, one closed part to the Vittorino Cazzetta Museum (open till 22/10) and one open-air in S. Fosca (open till 17/09) dedicated to dinosaurs with life-size reproductions.

SUNDAY 06 AUGUST

Piano concert by Mosè Andrich

 The charm of the most famous notes played by Mosè Andrich, on the beautiful Pian del Crep with the wonderful landscape on the Mount Civetta. The concert start at 3:00 P.M. and, at the end, a buffet at Pian del Crep hut.
WEDNESDAY 26 JULY AND 9 AUGUST

The way of the Sundials

The way of the Sundials is a perfect occasion  to discover the village, walk along its ways and see the solar clocks painted on the houses. On 26th July and 09th August it will be possible walk along the way of the sundials together with Mr. Giuseppe De Donà, astropher and expert of solar watches.

SATURDAY 12 AUGUST

Festival dei Sapori e Mestieri della Val di Zoldo

Return the local handcraft, artistic and food specialities event, along the Pecol Valley in Val di Zoldo. Walking in a wonderful scenary between Mount Pelmo and Civetta, it will be possible admire masterpieces of local art and products of the territory, open from 9:00 A.M. till 5:00 P.M. 
Ski Civetta © 2020 | All rights reserved Consorzio Impianti a Fune Civetta P.I. 00807460258